Happy Friday!
I thought I'd close out the week with a "sneak preview" of what higher order Enterprise Architecture sometimes looks like.
Below is a value chain as modelled in an EA tool which was posted to LinkedIn (see sources).
At later stages of EA maturity, principally once core/fundamentals are in place, we begin to be able to link ICT to capabilities and from capabilities to the tangible (or non-tangible) value they provide to an organisation.
This really helps to underscore things like the impact of change, opportunities for de-duplication or might inform return on investment and more.
At this point we're now really modelling in business architecture terms rather than in ICT terms, but it can help with forming links to strategy goals & objectives.
Thank you for listening to my TED talk.
Enjoy the weekend!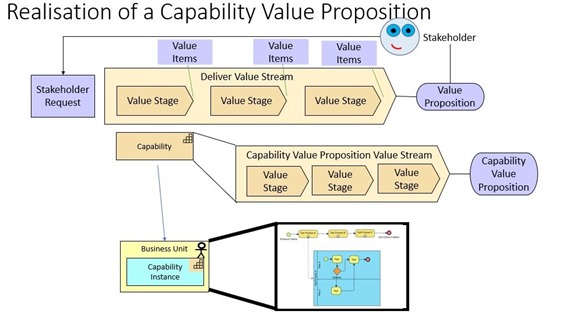 Source: https://www.linkedin.com/in/maxboreback/
https://www.linkedin.com/feed/update/urn:li:activity:6892115160174088193/