Merry Christmas all!
This year my kids unpacked an Anki Overdrive: Fast and the Furious race track and associated parts – all anticipated of course.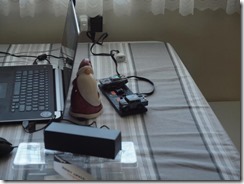 We celebrated the day at our new "offsite" location (holiday home) in a part of New South Wales which unfortunately has somewhat crappy Internet.
The problem is that Anki requires iOS apps to work, and although I had the foresight to bring two iPads with us, I forgot to pre-load the Anki app onto said devices!
I had a few options to address the situation, but it was – trying.
The Anki app is a tad over 250mb and I needed to get it on to two devices. Here's the options I had available to me: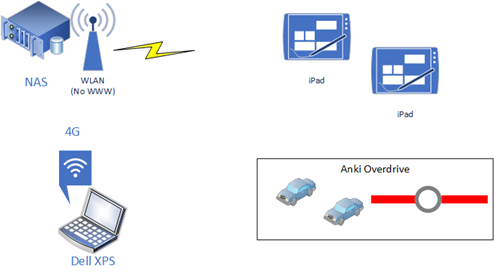 1x "Local" WLAN with no active Internet connection (used as a local router) with a NAS attached
1x Laptop with 4G adapter (and reasonable speed – 19 mpbs down)
2x Apple iPads running the latest iOS
1x Anki Overdrive set
Objective: deploy Anki Overdrive (Fast and the Furious) onto both iPads
Solution A – Download via Hotspot Sharing
I initially shared my 4G connection via Windows 10's mobile hotspot feature.
The iPads, once connected, could both browse the Internet over Safari but for some undisclosed reason could not load the App store.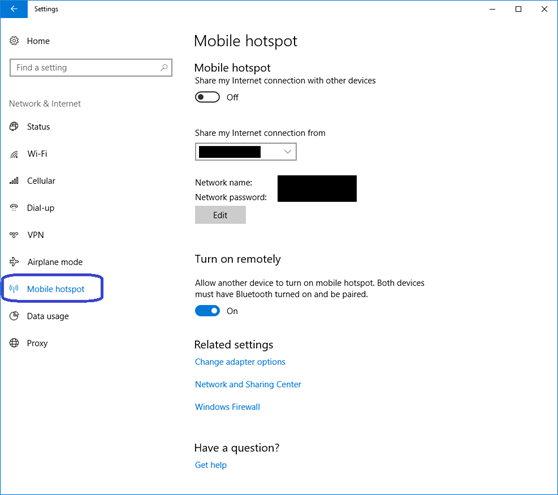 Result: Fail


Solution B – Download to Laptop, sync to iPads
Then I installed the latest version of iTunes on the Dell XPS but I could not download any App Store Apps. Fail.
Google helped:
https://www.lifewire.com/download-apps-to-ipad-using-itunes-4103798
In 2017, Apple removed the option to download and install apps using iTunes on a computer. Following user complaints, Apple made available an older version of iTunes that users can download and use on their Macs and 32-bit or 64-bit PCs. This iTunes version returns the ability to download and install apps to your computer. Subsequent iTunes upgrades are not applied automatically.
https://support.apple.com/en-us/HT208079
Install apps with iTunes

If you've already installed a newer version of iTunes, you can download this version of iTunes1 for your Mac2, PC (32-bit), or PC (64-bit) and run the installer. After installation is complete, you can continue to deploy apps with iTunes.
You won't be prompted to download new versions of iTunes after you install this version. Manually update to the latest version of iTunes when you're ready to upgrade.
Note: it still prompted me for iTunes updates after running the older version
Once I'd run the old version, I was able to access and download Anki Overdrive from the App Store to the Laptop (took about 50 minutes over my variable 4G).
I then connected each iPad (one by one) to the Laptop and I was able to sync the downloaded app onto the iPads.
Result: Success
Note: I also tried to deploy Anki by copying the iOS app file to the NAS, but both iPads lacked the FileExplorer app which I use to manage files.
Summary
Well, that took a lot more effort than it should have. I'd love to know why iPads using Mobile Hotspot couldn't use the App Store, but I suppose it saved me the data cost of downloading twice.
Having said that, I did have to download an older version of iTunes to support downloading of IOS apps to Windows 10 (270mb) so in the end I actually used more data!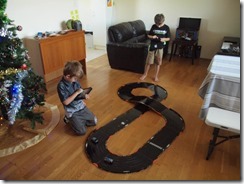 Merry Christmas!